Za nami kolejna Kleczba – czyli leśne miodobranie. W tym roku dzięki wsparciu Województwa Podlaskiego mogliśmy zorganizować ją w formie gry terenowej warsztatów oraz wspólnego koncertu aby razem świętować leśne miodobranie a przy tym uczyć o historii i tradycjach bartniczych i dzielić się radością jaką sprawiają nam pszczoły! Kleczba to jedna z niewielu imprez służących zachowaniu Kultury Bartniczej.
Gra terenowa przeniosła uczestników do roku 1422 kiedy to po długich wojnach z Zakonem Krzyżackim nastał w końcu pokój. Prawo wchodów bartnych na terenie Puszczy Przełomskiej przypadło między innymi rodowi Wołłowiczów. Otrzymali oni prawo zakładania i pobierania pożytków z barci na terenie części Puszczy Przełomskiej. W grze wzięło udział ponad 200 osób, podzielone na 23 zespoły. Przejście trasy wraz z wykonaniem wszystkich zadań zajęło od 3 do 4 godzin.
Uczestnicy gry otrzymali mapy z zaznaczonymi punktami na których czekały ich zadania związane z bartnictwem: między innymi z obsługi leziwa, rozpoznawania roślin miododajny. Były też poszukiwania naszych kłód bartnych oraz zaglądanie do prawdziwej kłody bartnej oraz ślepiotu – naturalnej dziupli zamieszkałej przez pszczoły. Za prawidłowo wykonane zadanie uczestnicy otrzymywali złote krążki, z których po zakończeniu gry mogli  wybić pamiątkową monetę. Przy realizacji gry terenowej uczestniczyło 10 naszych wolontariuszy nie tylko z Augustowa, ale także nasi bartnicy z innych stron Polski, którzy przyjechali wspomóc nas w przeprowadzeniu tego wydarzenia.
Oprócz gry terenowej odbyły się serie warsztatów: z robienia kosmetyków z dodatkiem produktów pszczelich, wykonywania mydełek z użyciem miodu i wosku, oraz Warsztaty z sycenia miodu pitnego prowadzone przez Eryka Augustieviciusa – właściciela jedynej rzemieślniczej miodosytni na Litwie:
Susves Midus
. Gawędę o miodach pitnych, ziołach w nich stosowanych i technikach prowadził wspólnie z Pawłem Kotwicą z naszego Bractwa, który prowadzi również
miodosytnię w Augustowie
. W warsztatach podczas Kleczby wzięło udział ponad 50 osób!
Na koniec dnia odbył się klimatyczny koncert augustowskiego zespołu The Boars na kameralnej scenie wśród drzew i girlandów świateł.
Mamy nadzieję, że zabawa była udana!
Za pomoc w organizacji dziękujemy:
Urząd Marszałkowski Województwa Podlaskiego – za przyznaną dotację
oraz naszym wolontariuszom i braciom Bartnikom, bez których nie dali byśmy rady!
Zadanie zostało zrealizowane dzięki wsparciu Województwa Podlaskiego.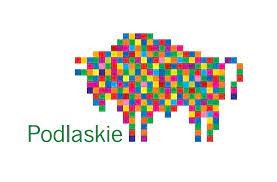 Fotografie autorstwa Michał Dyjuk